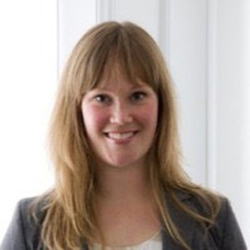 Rachael Manion
Executive Director
Rachael Manion (Executive Director)
Rachael came to the CSPA and CAPP after serving as a consultant with a public affairs firm where she supported clients in the health and life sciences sectors, including national patient organizations, to navigate the ever-changing policy, political and regulatory landscape. She appreciates the challenges facing patients when accessing treatments and brings a strategic and creative approach to advocating for better patient care.
A lawyer by background, Rachael has advised Health Canada on the regulation of health technologies, novel therapies and science policy. She has consistently supported the not-for-profit sector throughout her career, professionally and as a volunteer board member. She has worked on the front lines of healthcare in a community health centre for the street-entrenched population and in a pharmacy. She has a law degree from the University of British Columbia and an honours degree in mathematics from Dalhousie University.
Rachael is excited to be joining the patient advocacy and support community at a time when policymakers are actively recognizing its perspectives and expertise. She is looking forward to strengthening the broader skin patient communities and raising the profile of the challenges faced by patients affected by skin, hair and nail conditions.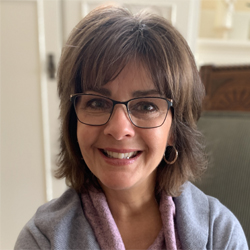 Mary Pagnotta
Stakeholder Relations and Fundraising Coordinator
Mary Pagnotta (Stakeholder Relations and Fundraising Coordinator)
Mary Pagnotta has enjoyed a career in many diverse roles that have helped her to develop broad communications and administrative skills. Positions with Buffalo's PBS station and with Brock University's BrockTV.ca have allowed her to contribute to literacy programming, community outreach, and to collaborate with educators, students, artists, viewers, and community partners. Additional roles at educational institutions (secondary and college) have allowed her to lead departments devoted to development, public relations, marketing, and recruitment; she has also been a private career college instructor.
Mary is a proud CSPA team member! She enjoys supporting our Affiliate Member organizations by promoting and assisting with their various initiatives and by fostering connections between groups. She additionally collaborates with volunteers, addresses inquiries from patients and the general public. Mary is pleased to share CSPA's resources and to assist the needs of all of its stakeholders. Mary can be reached at This email address is being protected from spambots. You need JavaScript enabled to view it..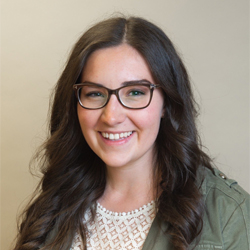 Sabrina Ribau, R. Kin
Programs Manager
Sabrina Ribau, R.Kin (Program Manager)
Sabrina has a background in case management and health promotion with a focus on mental health initiatives and support for vulnerable populations, including Veterans and individuals with mental health and addiction issues. She commits herself to improving patient advocacy and supporting clients as they navigate health care and social services resources at local, provincial, and federal levels across Canada.
A kinesiology graduate with distinction from the University of Toronto, Sabrina conducted research on social support for family members of Invictus Games participants. She is a Registered Kinesiologist and brings a biopsychosocial approach to supporting and improving client care.
Sabrina is thrilled to be a part of the CSPA community in a time where patient advocacy and patient engagement are gaining traction throughout the healthcare system. She's working on empowering skin patient communities to access the care they deserve by expanding the tools and resources available to support them in their goals. She is also raising awareness about the barriers facing individuals impacted by skin, hair, and nail conditions, particularly the ways in which health care teams and institutions can work with patients to make spaces more inclusive and accessible for all. Sabrina can be reached at This email address is being protected from spambots. You need JavaScript enabled to view it..