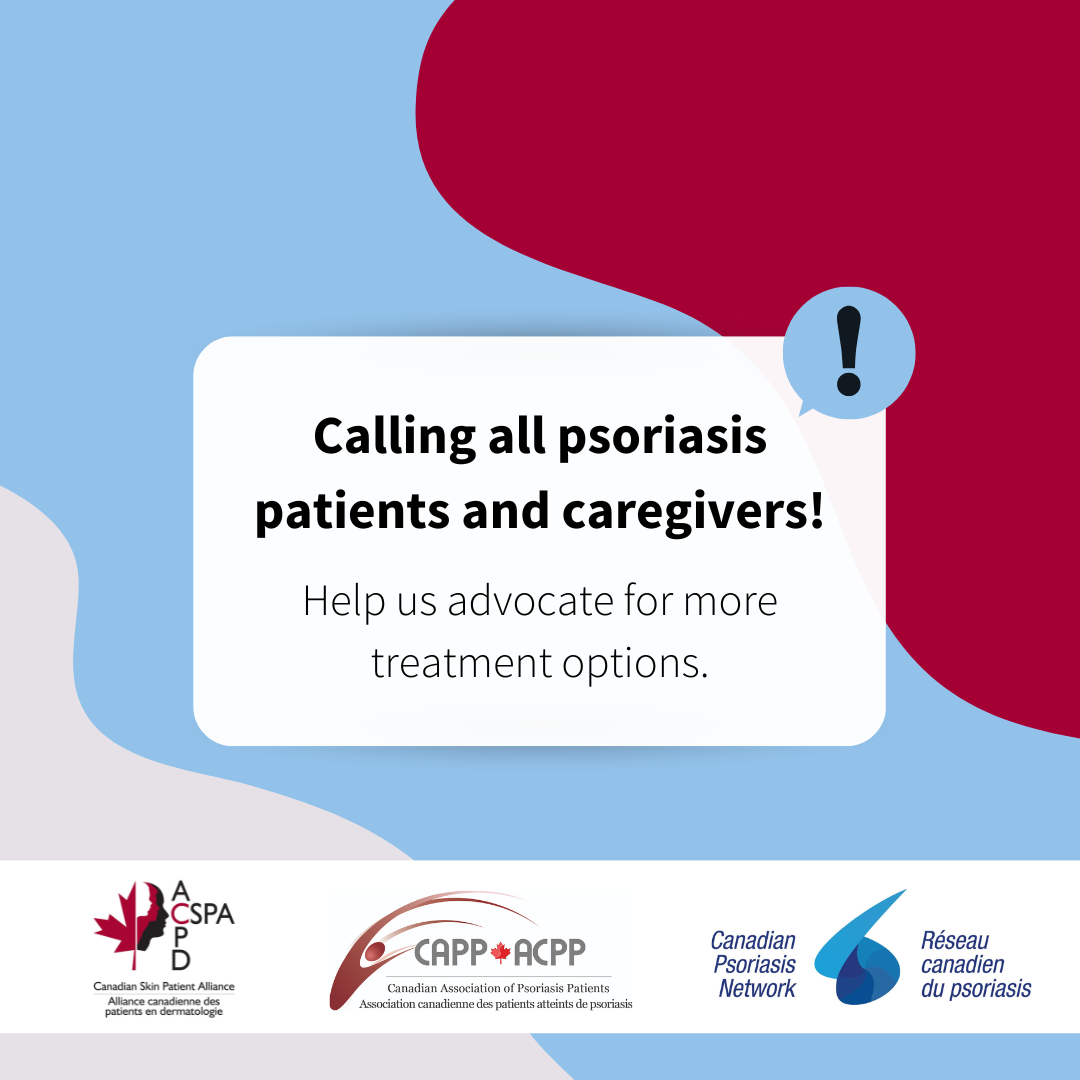 Calling all psoriasis patients and caregivers! Help us advocate for more treatment options.
There is a new drug called roflumilast that is being considered by Health Canada for its potential in treating psoriasis.
We want to learn about your experience with psoriasis drugs. If you are a patient or caregiver, we invite you to take a survey we will use to inform advocacy efforts for roflumilast.
It is available in both English and French.
Take the Survey!